Experience simplicity with an IP Desktop Phone
Big Iron offers a comprehensive line of IP desktop devices – everything from affordable, entry-level phones to enterprise-grade IP phones, Gigabit IP phones and touch screen IP phones, meeting the communication needs of businesses of any size and budget.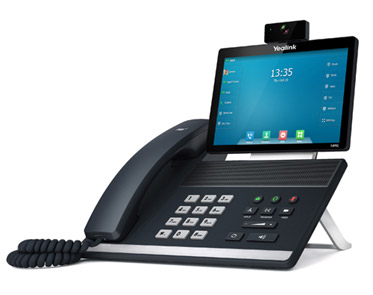 Improve workflow across your organisation with voice solutions that enhance productivity.
Reliable, high-definition, voice-only solutions.
Simple interfaces that are easy to learn and use.
Quick to deploy, operate and maintain with the industry's most robust VoIP software.
A wide range of solutions from fully-featured, multi-line devices to basic units.
T2 Series Desktop IP Phones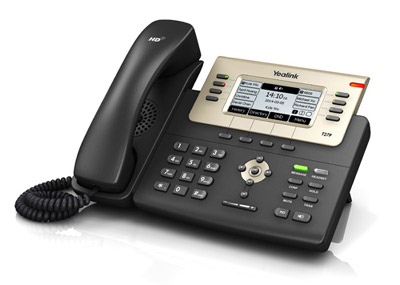 The Yealink IP Phone T2 series represents the next generation of VoIP phones specifically designed for business users who need rich telephony features, a friendly user-interface and superb voice quality.
T2 series offers high-definition voice quality through an HD handset, HD speaker and HD codec (G.722). The large, high-resolution graphical display, combined with up to 48 keys, guarantees an excellent user-experience in terms of configuration options, making calls and access to the express XML browse. In addition, to ensure that your audio data remains confidential, it also supports security standards TLS, SRTP, HTTPS, 802.1X, Open VPN and AES encryption to protect against electronic eavesdropping and data theft.
T4 Series Desktop IP Phones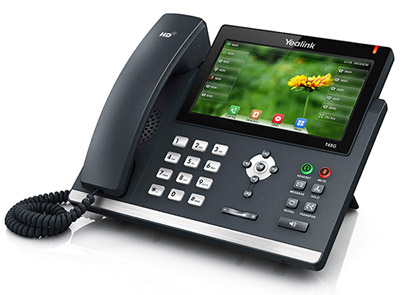 Revolutionary in appearance and advanced technical design, the T4 series is not only pleasurable and practical to use but also offers extra-large display screens that make pen and paper redundant in the busy office environment.
The T4 series represents the cutting-edge of contemporary VoIP technology in action. Advanced features include support for gigabit networks, plus USB Bluetooth support for easy Bluetooth earphone use. Enhanced sound quality is delivered by the Optima HD Voice system which meets TIA 920 certification standards. In the T4 series, Yealink has set out to achieve the ideal marriage of perfection with performance.
For more information call us today on (09) 951-0555